Making the decision to make and sell your own chicken feed is an excellent opportunity for you to make money while enjoying the creation of a new farm product. In order to place some chicken feed for sale you will need to build a farmers stand, visit a farmers market, or place your product up for sale on social media. Once you have found the easiest and fastest way to sell your feed, you can start building a client base in which you can distribute your feed to on a weekly or monthly basis.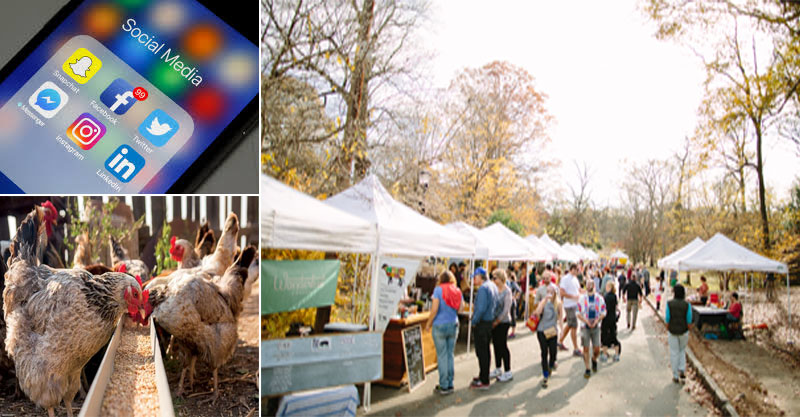 Social Media
Social media so graciously gives us the option to sell just about anything we want, including chicken feed. When posting your feed up for sale, always be sure to add in your ingredients list as well as weekly specials for any returning customers. By giving people a discount for their loyalty to your product, you are more than likely to have your name passed down the line to their friends and family. Keep in mind that with social media there are also people out there looking for a quick scam so it is always ideal to meet in a local place and accept cash only.
Farmer's Markets
Farmers markets are a great way to distribute your chicken feed to other local farmers in the area. It also gives you the opportunity to get tips from other farmers on how you can make your product better as well as who you can possibly sell your feed to. If you take the time to visit other stands at the market selling their homemade feed, you can also gather your own personal tips by checking out their prices, what ingredients they use, and even how they present themselves to potential buyers coming to view their products.
Farm
…
Read more